Real-time fleet tracking and tracing reports
With the GPS location system, you will be able to know the position of your vehicles and drivers at all times, as well as the information on the journeys made and the duration of the stops.
All the information is stored and you can consult it by generating detailed reports of all the vehicles that have the system installed.
Improve the productivity of your vehicles with the GPS fleet tracking system and manage any type of vehicle in real time.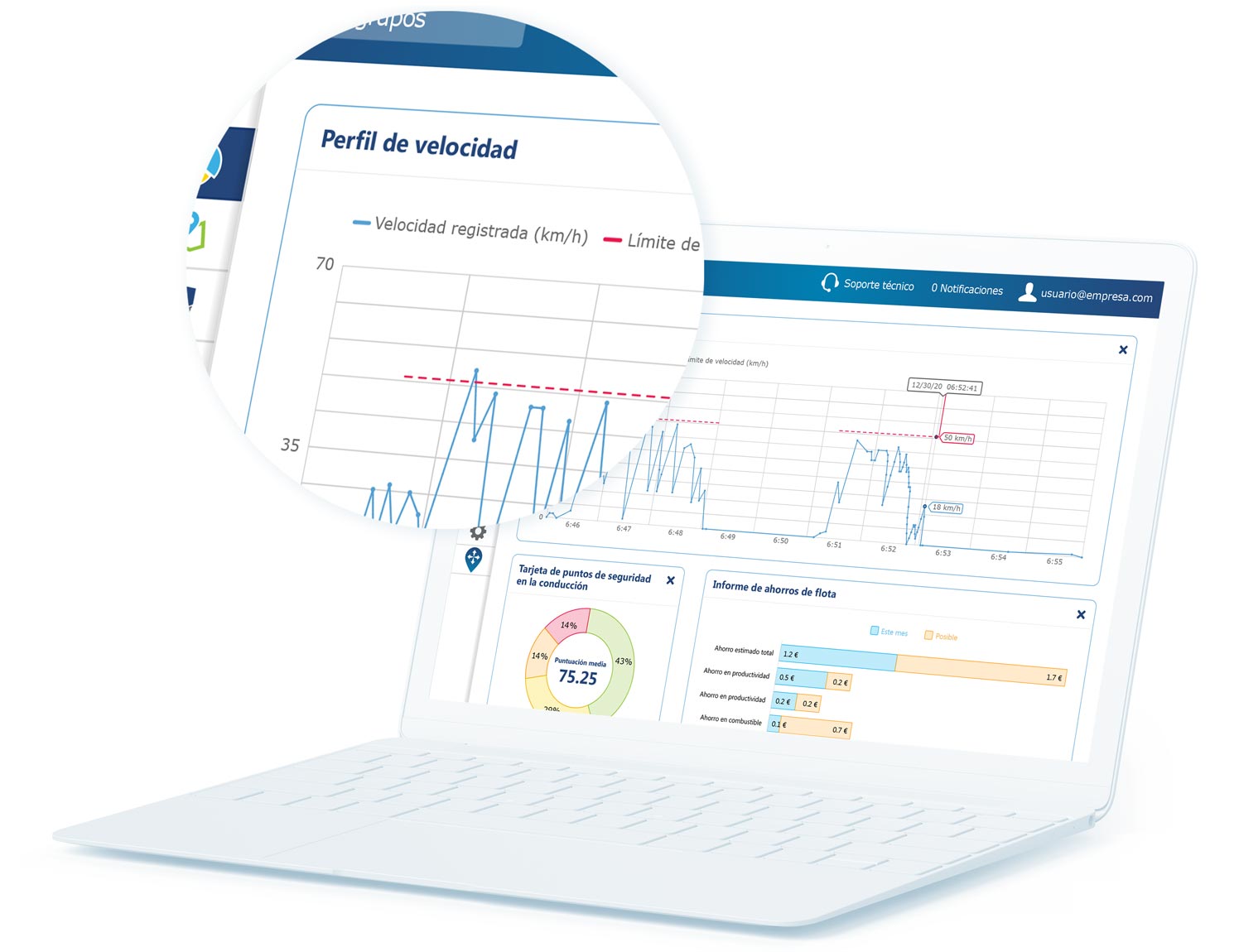 Thanks to its flexibility, Geotab's advanced fleet reports provide you with the information you want as and when you want it. Take advantage of MyGeotab's fleet reporting templates and tailor them to your company's specific needs. Implement the driver safety scorecard to maximise driver safety and improve your fleet's driving habits, or use the speed report to get a visual representation of current and set speed limits.
Discover all the possible options for fleet management with these and other customised reports.
View your fleet's trip history and routing to accurately assess productivity. Take a look at individual vehicles or analyse them as a whole to better understand daily activities and discover areas for improvement.
Advanced risk management report
Track driving patterns to increase fleet safety, efficiency and productivity. Reduce idling times and reversing times, and receive alerts when misuse or engine faults occur.
Control overall driving performance by monitoring stops, average speed, driving and resting time, among many other features.
Records and collisions report
Collect important information from all vehicles in your fleet at a central point. Get a vehicle's GPS location, accelerometer data, engine data, fuel consumption, RPM level and more.
Analyse a vehicle's pre-collision activity by observing driving habits, steering and impact force.