Real-time fleet tracking
and tracing
Create customised reports based on the needs of your fleet. Gain insight into your fleet's operations, maintenance needs and costs to improve performance.
Real-time fleet tracking and monitoring
Manage not only vehicles, but also your fleet's machinery (tractors, trailers and more) when they are in operation and on or off the road with GPS fleet tracking. Locate and manage your vehicles.
In addition, the device's rugged design and long battery life are suitable for use outdoors and in adverse weather conditions.
Information on the tracking of all types of vehicles
Gain insight into machine utilisation by reporting actual utilisation, downtime, movements within the facility, as well as entry and exit times.
Thanks to the integration of Tecnoflotas with Geotab, you can carry out comprehensive trend tracking on the usage and location of tractors, trailers and other machinery directly through the MyGeotab platform.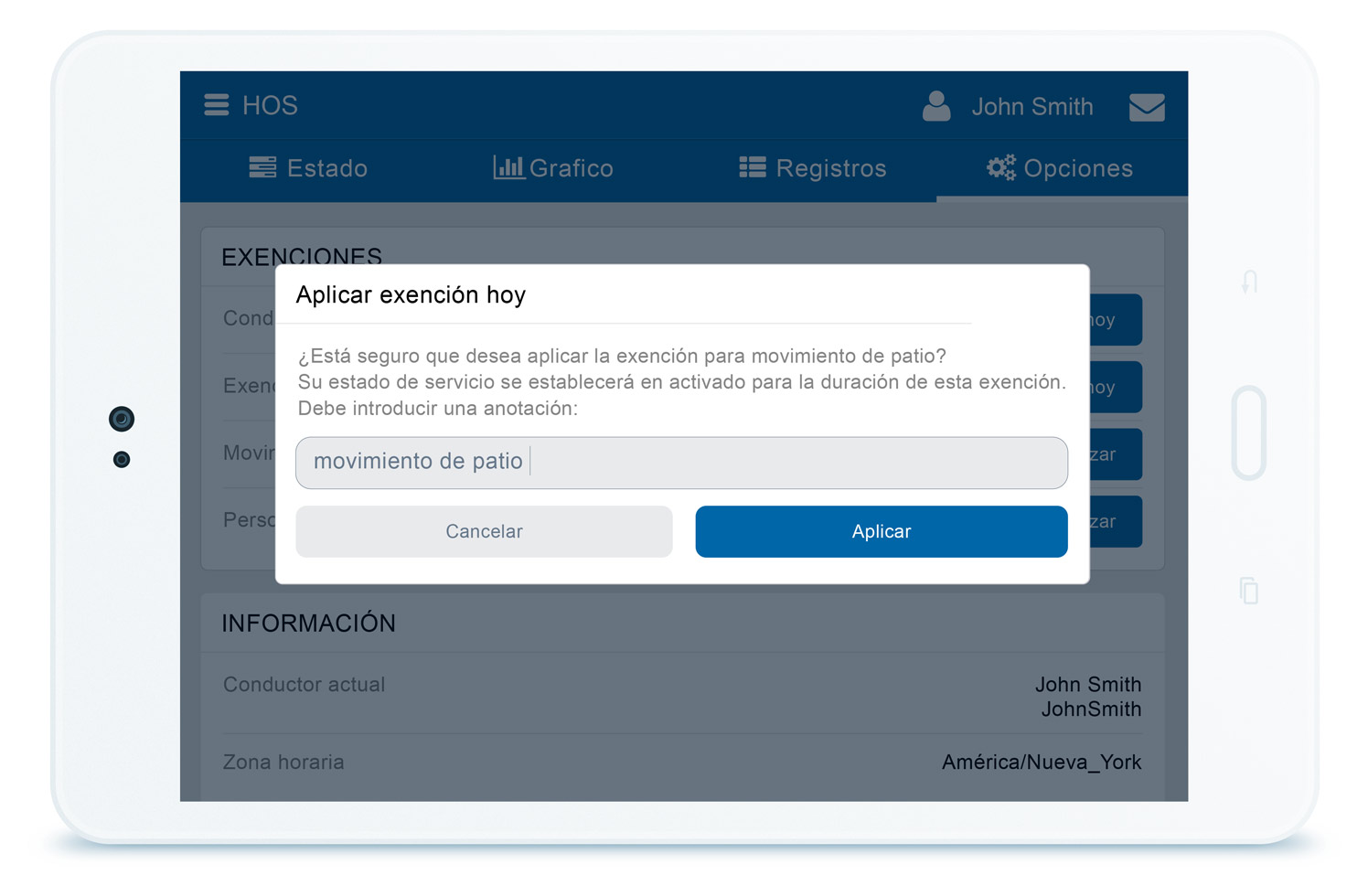 Information on the condition of vehicles
Stay informed about the status and condition of all vehicles in your fleet through telematics technology. Set up immediate alerts for zone entry or exit, temperature and light changes, impacts and other thresholds.
Boost vehicle productivity with GPS fleet tracking
Increase productivity with information on all your vehicles. Know where your assets are when you need them and limit time spent searching for equipment and tools. Geotab's GPS fleet tracking solution is ideal for a wide variety of vehicles as well as machinery, tractors, containers, trailers and fleets across all industries:
Transport and logistics
Construction
Food or pharmaceuticals
Warehouse management
Oil, gas and mining
Utilities
Emergency services
Public works

Remote download
of digital tachograph

Advanced analysis
of infringements
Control of the
Cold Chain